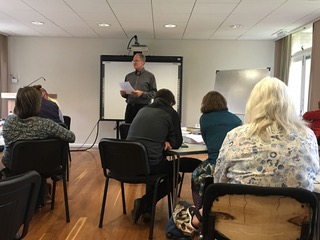 The theology school that comes to you!
GTS is a mobile Theology School offering biblical and theological teaching in your own church or community venue. Designed to be open and accessible to anyone, GTS courses are delivered in a friendly and engaging way, in a familiar environment. Courses are tailored to the needs and interests of your group and can be customised by time, length and content.
GTS is a ministry to churches, providing a forum for Christians to engage more deeply with biblical, theological and contemporary issues by offering courses that challenge participants to think, discuss, learn and reflect together.
Our courses aim to:
Strengthen congregations, promotes discipleship and spiritual growth

Equip congregations for mission and ministry (as iron sharpens iron)

Enable confident and thoughtful Christian response to contemporary challenges
GTS is a CIO Registered Charity, number 1181897