Temple Theology and the New Creation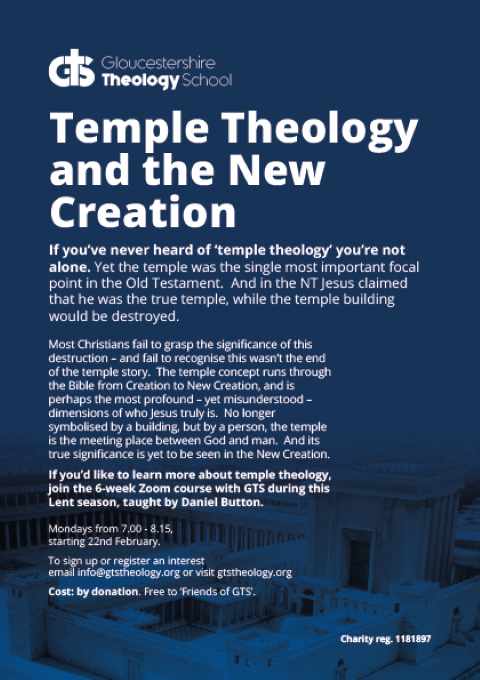 The course will run for 6 weeks
7.00-8.15pm
Monday evenings starting 22nd Feb 
If you've never heard of temple theology you're not alone.  It's not about the temple building, but about all it represented – the cosmic meeting place between God and man, the nexus of creation, the temple's destruction and embodiment in the person of Jesus, and its eschatological ideal in the new creation.  This is a second-level course, not for the faint of heart – but if you already have a good biblical and theological foundation, this course will provide new insights and will challenge you to think about the central themes of the Bible in a whole new way.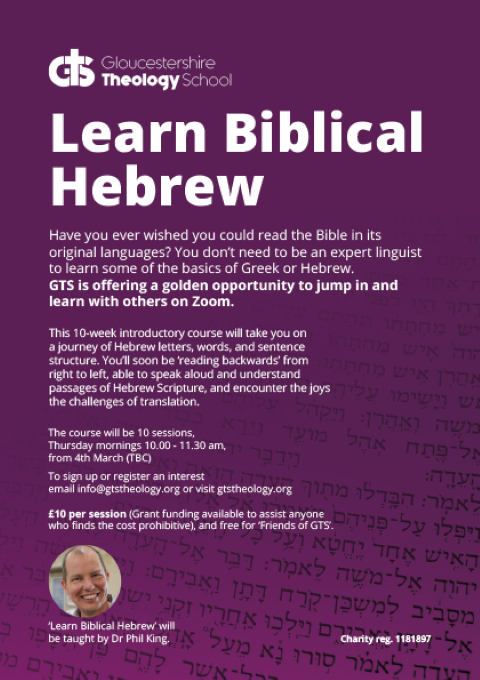 Taught by Phil King.
The course will run for 10 weeks
10.00-11.30am
Thursday mornings starting 4th March 
Learn New Testament Greek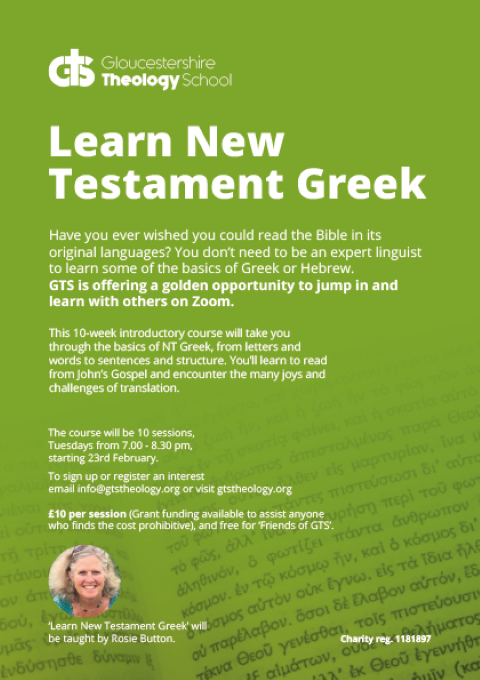 Taught by Rosie Button.
The course will run for 10 weeks
7.00-8.30pm
Tuesday evenings starting 23rd February