Good Call: Ethics for Churches in the Twenty-First Century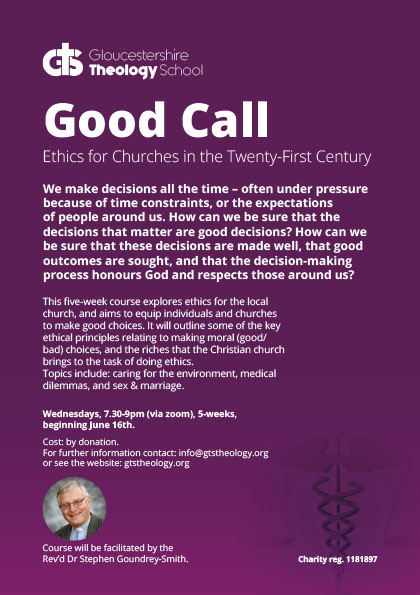 The course programme is as follows:
Week 1 – Principles & Resources.
Week 2 – Caring for the Environment.
Week 3 – Medical Dilemmas.
Week 4 – Sex & Marriage.
Week 5 – Ethical Talk – and Listening.
The course will run for 5 weeks
7.30-9.00pm
Wednesday evenings starting 16th June 
We make decisions all the time – often under pressure because of time constraints, or the expectations of people around us. How can we be sure that the decisions that matter are good decisions? How can we be sure that these decisions are made well, that good outcomes are sought, and that the decision-making process honours God and respects those around us?
This five-week course explores ethics for the local church, and aims to equip individuals and churches to make good choices. It will outline some of the key ethical principles relating to making moral (good/bad) choices, and the riches that the Christian church brings to the task of doing ethics. It will then explore ethics in detail in three important areas of modern life – a) caring for the environment, b) medical dilemmas and c) sex and marriage – and help participants to think through and discuss the issues clearly but sensitively. In the final session, there is an opportunity for participants to do a short small-group presentation on an ethical issue of their choice, continue the discussion on any of the areas already covered and to raise any other issues (which may then be addressed in follow-up sessions).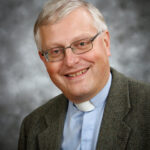 The course will be facilitated by the Rev'd Dr Stephen Goundrey-Smith, who is an experienced parish priest, a scholar in Christian ethics and Associate Tutor in Christian Ethics at Cuddesdon Gloucester & Hereford.